Wellcome to OxyG!
We supply bacteria culture to solve your problems in wastewater systems and manure handling.
By adding specific bacteria culture we are helpeing you to solve or reduce problem in treatmentplants, sludgeseparator, greasetraps, liftstations and slurrylagoons.
Se our PRODUCTS for more info or contact us.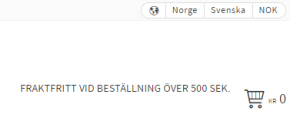 Ändra land och valuta och uppe i högra hörnet
Beställ enkelt till Norge, vi är anslutna till VOEC, Vi betalar moms till Norska Skattetaten, inga extra kostnader tillkommer.
Rätt bakteriekultur är en förutsättning för effektiv nedbrytning